Cadouri de Paste 2015: Haine de designer si accesorii la The Fashion Fair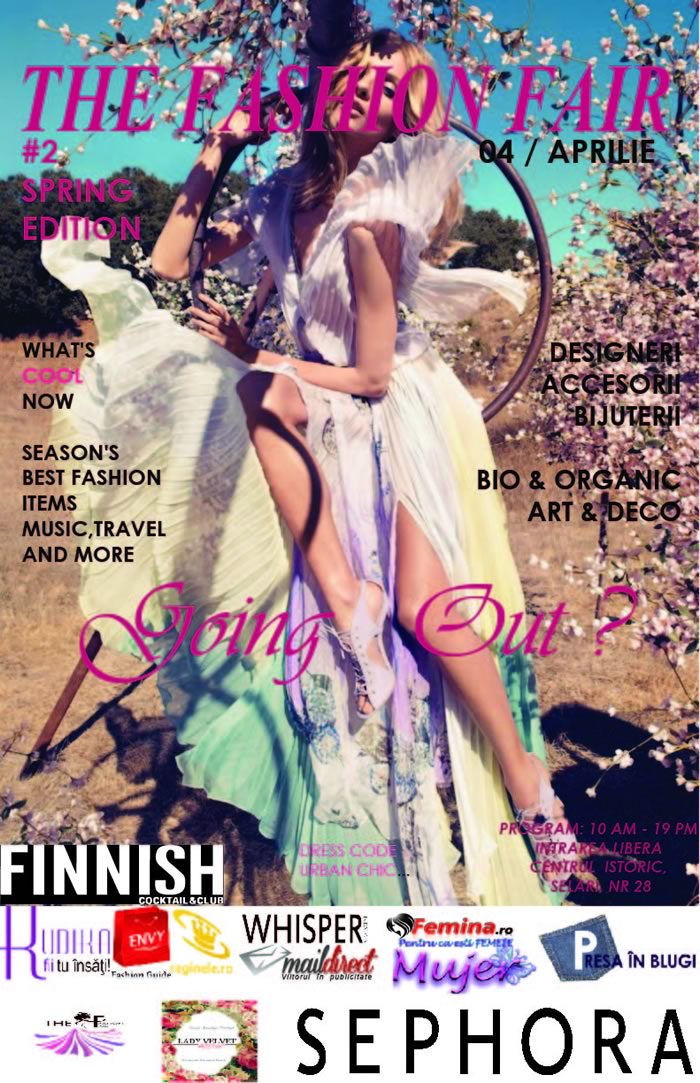 In fiecare an, de sarbatori, cauti cadouri pentru cei dragi. Anul acesta poti incepe cumparaturile cu un cadou pentru tine, Sambata 04 Aprilie la The Fashion Fair, incepand cu orele 10 AM pana la orele 19 PM, organizat in locatia: Finnish Cocktail and Bar( Str. Smardan, nr 28)
The Fashion Fair nu este doar un targ de moda, THE FASHION FAIR este o cumunitate a iubitorilor de frumos unde poti gasi cele mai originale cadouri pentru tine si pentru cei dragi: haine create de designeri talentati, bijuterii, accesorii menite sa insufleteasca orice tinuta, dar si cosmetice pentru toate genurile.
Targul, aflat la a doua editie, reuneste nume deja consecrate ale modei romanesti, dar si designeri aflati la inceput de drum: Fistic By Stefania Penciu, Boutique 92, Atelier Andrei Iordache, Violeta Marcu, Sapun din Inima, Ocko Shop, Florenta Necula, Alin Dinica Couture Jewelry si multi alti tineri pasionati de frumos.
Pentru un rasfat total, a fost pregatit si un beauty-corner, unde specialistii in make-up te vor machia, dupa gustul tau. In plus ai posibilitatea de a castiga un numar limitat de premii, oferite de sponsorii targului(Sephora si Lady Velvet Atelier). Intrarea la The Fashion Fair este gratuita.
The Fashion Fair a mai pregatit o supriza pentru voi, iubitorii de frumos, primul after party al targului de moda, FASHION BEHIND CLOSED DOORS.
After party-ul va fi organizat la etajului Clubului Finnish incepand cu orele 23:00. Accesul la petrecere se realizeaza pe baza de invitatie. Pentru a beneficia de o invitatie pentru tine si prietenii tai poti suna la urmatorul numar de telefon: 0765.914.221