International Gentleman's Day – suits & sneackers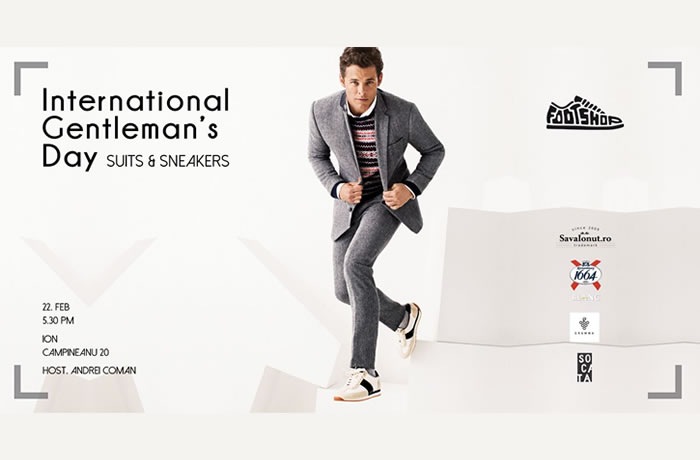 Morala ne ghideaza atunci cand luam decizii, manierele ne definesc personalitatea, iar afisarea unui comportament adecvat si civilizat reflecta un sentiment innascut de consideratie fata de ceilalti si respect de sine.
Vino sambata la FOOTSHOP, la Gentleman's Day, unde vei descoperi zece feluri de a stiliza o tinuta, well dressed cu o pereche de sneakersi intr-o expozitie de fotografie semnata The Storyalist.
Un moment pentru a-i recunoaste si sarbatori pe cei care au afisat in mod constant un comportament de apreciat si pentru promovarea calitatii interactiunilor sociale in viata de zi cu zi.
In ceea ce priveste muzica, COSMINUIT va incinge atmosfera cu fluiditatea beaturilor booty and funky breaks, dar si electro.
Host: Andrei Coman
22 februarie 2020
PHOTO EXHIBITION // 5:30 PM // Campineanu 20 // Bucuresti
RSVP:
telefon: 0735 896 633 - Sava Ionut Daniel
mail: evenimente.stup@gmail.com
Detalii: Gentleman's Day - Suits & Sneakers